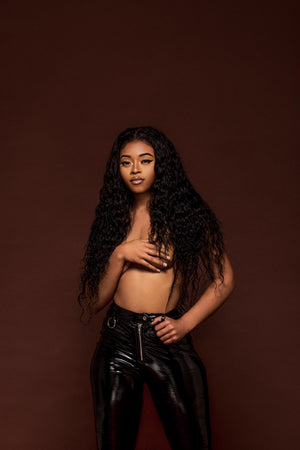 "SIERA" Custom Wig Unit
100% virgin Ocean Wave made into a Custom Wig Unit. 
Ocean Wave has a soft, spiral curl that creates a voluminous look. Ocean Wave is low maintenance. Simply wet the hair daily, or as needed, brushing thoroughly with a wig brush to help reshape the curls and prevent tangling. (Using only water is suggested, as foam or other products can cause buildup). Ocean Wave is the perfect look for beach vacations. It allows a stylish, natural look without the use of hair products or excessive heat.
PRE-ORDER. Wigs are custom.
Orders are processed & shipped between 7-14 business days.
BE SURE TO INCLUDE YOUR HEAD MEASUREMENTS & PARTING STYLE!
Now offering Custom Color!